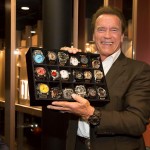 Arnold Schwarzenegger
Hollywood Star
"I'm very happy to present my own watch brand: Schwarzenegger line.
This is almost a two year project and Magnum came through! I would like to thank Magnum for the huge dedication and commitment to develop my own watch line.
Thanks everyone for believing in us. Thank you very much! I'll be back! "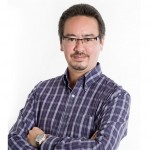 Fernando Consentino
Fundador, Coletiva Web - Marketing Digital
" We are very honored to work with such a powerful group which distributes important brand nationally and internationally.
Only a few companies in the world are able to concentrate such potential in its markets, therefore it's a honour for Coeltiva Web to work with Magnum Group.
Its President and Board of Directors posess strong executive and operational skills which shows why Magnum Group is leader in Brasil and in the Americas.
There is no question that many innovations are coming with its agressive expansion plans."